There's nothing quite as relaxing as kicking back on your couch after a long day's work, popping open a cold one, heating up some mac and cheese, and watching your favorite TV show.
If you're fully invested into a show, there aren't many things that can upset you. Unfortunately, one of the things that can shatter the magical illusion are the special effects not being up to par. Here are some of the worst special effect moments in TV history.
Merlin
Merlin was a great show for fantasy buffs who need their dose of wizardry when Harry Potter and Lord of the Rings have taken a break.
But this is one show that didn't exactly nail the special effects. The magic felt a bit "CD-Rom-like" at times.
Once Upon a Time
Once Upon a Time, a show about every Disney and fantasy children's character come to life in a modern, twisted way, could've done with a better budget.
The show was actually really darn successful, and the first season alone was enough to hook viewers for a handful of more seasons. But let's be real – it was the concept that drew people in, not the effects. In fact, the less-than-great CGI actually distracted us from the plotline at times.
Big Wolf on Campus
Honestly, we get it. TV shows don't always shell out the big bucks for CGI effects – it's not the big screen after all. But Big Wolf on Campus could've tried just a tad harder with the way did the makeup for the main character werewolf.
The facial hair glue wasn't the greatest, and it was hard for us to believe that it was real werewolf fur. The prosthetics wasn't great either. Then again, it was late in the 90s that this show was on the hair, so what can we really expect?
Heroes
This is one well-respected show, and the truth is, the CGI effects were usually pretty good. Except when Sylar was involved, that is. There was one scene in particular that stood out to us as a moment that they could've done better, and that was during the death scene of Eden.
First of all, it didn't really make sense for Eden's character to be taunting a very dangerous person, Sylar – but the worst part of that scene was his cell, and his cut, which did not look realistic at all.
Hercules: The Legendary Journeys
Here's one show that was actually one of the first to ever bring CGI into their fold. As a result, they were essentially the guinea pigs, and of course, a huge trainwreck as a result. At the time, it wasn't too bad to watch.
But when we look back on Hercules: The Legendary Journeys, the way the spells are done are sort of cringeworthy, and practically impossible to watch nowadays. Then again, that also depends on your state of mind while you watch it, of course.
True Blood
Interestingly enough, True Blood is kind of backwards with its low points. Many shows fail in the blood department, and that's where True Blood thrives. But where other shows succeed in the action department, True Blood isn't always on their game.
There was one scene in particular where Bill and Sophie-Anne got into a duel whilst in mid-air – and let's just say it garnered a handful of chuckles. There was nothing natural about their movements, and very obviously fake.
Outlander
Another very popular modern show that sometimes suffers due to CGI failure is Outlander. One thing that people have been commenting on in particular, is the way Fraser's Ridge looks extremely green-screeny whenever they look at it.
Don't get us wrong… the view is beautiful… we just wish that the view was actually real. Guess they didn't receive the "Peter Jackson Lord of the Rings budget" on the show – but as long as their fans keep watching, it's all good.
Ringer
Unfortunately for Ringer, a CGI fail moment that people remember most happened in the pilot. Sarah Michelle Gellar, who plays a young woman called Bridget, is sailing on a boat with her twin sister, in a location that is supposed to be an ocean.
The only problem is, is didn't look like an ocean at all. Sure, it's always nice to have Gellar on screen, but that doesn't mean we don't want the surrounding atmosphere to look believable, and that was the case here.
The Office
Since we're on the topic of comedies, and very popular ones and that, let us now merge in The Office. You'd be hard pressed to find anything wrong with the comedy on this show, nor the filming for that matter.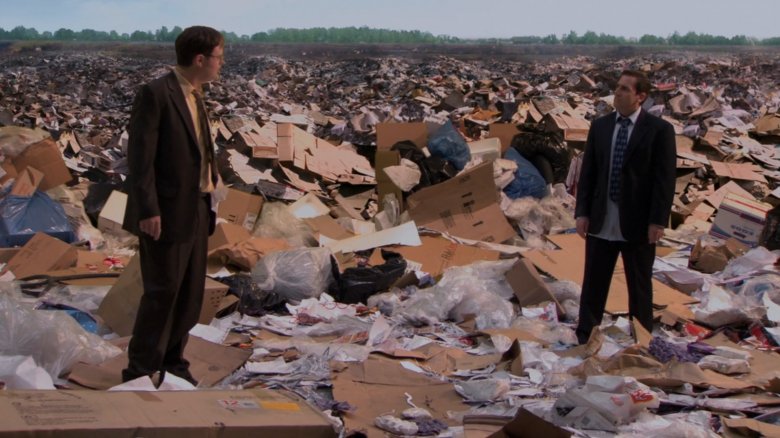 Let's be real – everything about The Office is darn near perfect. But if you recall the scene where Michael and Dwight are rummaging through a massive garbage dump, you may also remember that there was a major distinction between the garbage around them, and the obvious "green screen garbage" in the background.
Land of the Lost
This was a pretty awesome show, at least for some people. Back in the 70s, any dose of fantasy, action, or a combination of the two was eaten up by the public just like it is today.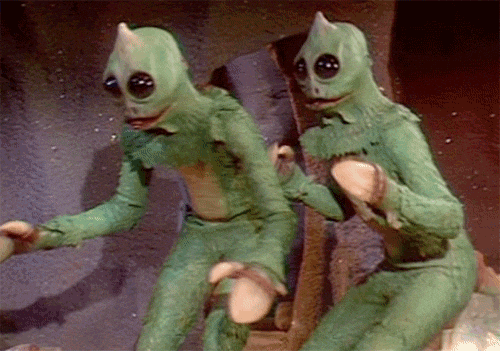 However, there were certain elements of the show back then that was quite unrealistic – say, the Sleestaks. Just take a look at these things. Do these things look real to you? Do they look alien? Or are they so very clearly costumes worn by actual people?
Lost
Lost is considered by some to be one of the classic shows of all time, and some consider it to be the best. That said, it's been ripped apart by those who weren't a fan of the last few seasons – and also, those who considered certain CGI moments to be less than great.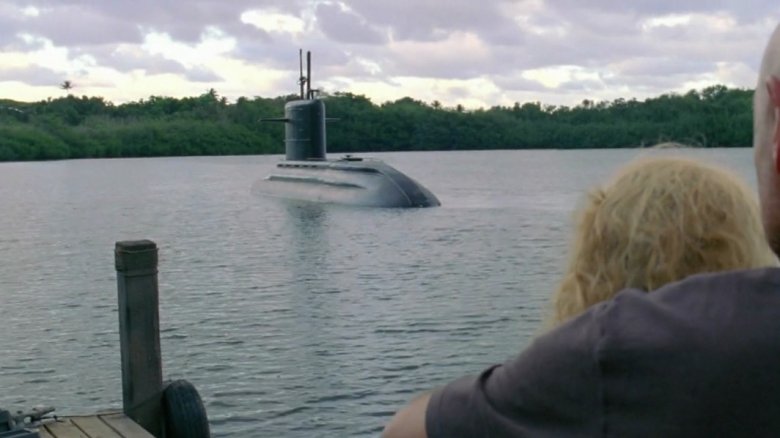 One of those particular CGI moments took place when the submarine made its way into the ocean. You can be the judge, but there were many fans who were not pleased with its authenticity.
Teen Wolf
You knew we had to bring Teen Wolf in here, right? At the end of the day, we understand that when you're dealing with werewolves, it's not easy to make them look realistic. In fact, it's darn near impossible.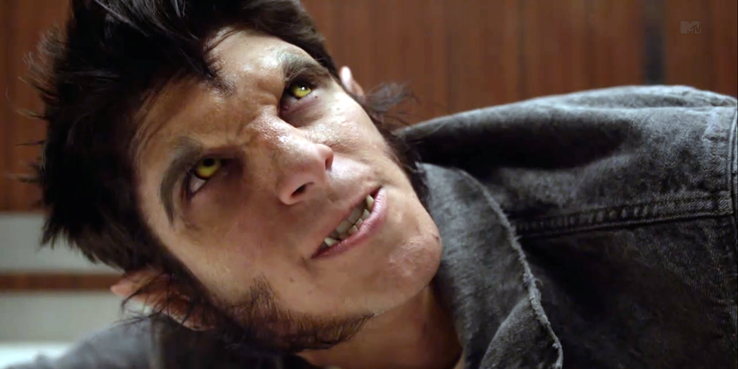 And then, especially when you're dealing with a TV budget and not a movie one, it's no surprise that the werewolf transformations looked as awkward and strange as they did. It's probably for the best, though. If they looked more real that would've been terrifying.
V
Even though the alien Visitors on the old 80s cult classic "V" didn't look realistic at all, in many ways that's what made it so special. Case in point, they tried to revive the show in 2009, but it just wasn't the same – the special effects simply weren't bad enough!
This teaches us a lesson… Sure, sometimes the special effects aren't great, but they also add to the uniqueness of the show – and that's a nice thought. Now, these shows on the other hand…
Battlestar Galactica
You gotta love Battlestar Galactica – it's one of the most popular shows in geek culture history, and without it the framework of sci-fi television wouldn't be what it is today.
That being said, in the second episode of the very first season, the water explosion was very hard to take seriously. Sure, we glossed over it at the time, but after all was said and done – the fakeness of the whole scene certainly did not age well.
Birds of Prey
When it came to "Clayface" on Birds of Prey, they certainly could've done a better job. Then again, they kind of shot themselves in the foot to begin with.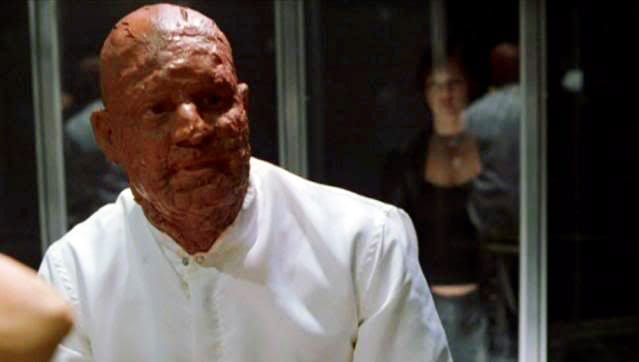 The fact that they gave themselves the task of portraying a villain covered in mud who's also a shapeshifter, and tried to accomplish that on a low budget, just shows how hard the task must have been. But that still doesn't let them off the hook for the end result.
Terra Nova
Given the fact that Terra Nova only lasted one season, it's a pretty strong indication that people weren't big fans of the show. And why do you think that is? The answer is pretty clear… the CGI on the dinosaurs was simply not good.
Considering the fact that the dinosaurs are everything interesting about the show, they had to be perfect. We're not saying that were downright awful… but let's just say that folks didn't think they were anything to rave about.
Justified
As one reviewer said, "I can't stop watching it, and yet there are so many things I can make fun of." Perhaps that sums it up pretty well. Any time you have Timothy Olyphant part of your production, you know you're gonna get some quality stuff.
But unfortunately, his clout didn't extend beyond the surface and into the green screen background. Every time he would drive around, it was pretty clear how fake everyone was behind him.
Revenge
Ahh, Revenge. We hear it's a dish best served cold – but we also know for a fact that it's the name of a widely popular show. Now, that doesn't mean that it's perfect.
As you may or may not have noticed, a lot of the CGI fails on this list only take place for one scene – or at least every now and then. In the case of Revenge, the cringeworthy feeling happens every time the camera pans onto Grayson manor – the mansion that looks about as "stock-image" like as you can get.
Walker, Texas Ranger
It's not easy to render an explosion, be it on a movie or a television show. However, when it comes to massive production movies such as Avengers or Transformers – they've got the big bucks, and they can spend all the time they want to make an explosion look perfect.
When it comes to Walker, Texas Ranger, however – not so much. When Walker's plane exploded, we have to admit it was more comical than it was sad.
Friends
Even though Friends is one of the most successful TV sitcoms of all time, there were moments of weakness that existed in the form of special effects. Remember that episode where Joey and Rachel started boating together?
Well, more accurately, Rachel was teaching Joey how to sail – but the important thing is that there was nothing realistic-looking about that ocean behind them. Rewatch the episode… The episode still gets its share of laughs, but you'll see what we mean.
Charmed
Teleporting is given different terms for different franchises. In Harry Potter, it's called "apparating." In Charmed, they call it "orbing." Honestly, we think that orbing is actually a pretty awesome name for teleporting, but unfortunately they never really pulled it off visually.
The CGI in the show gave us access to a strange blue and white light every time a character "orbed" to a new place – and let's just say it was pretty clear that they were on a film set.
Star Trek: The Next Generation
The chest bursting scene, which we won't show here, was similar to the scene that happened in Alien – and they were equally hard to watch in both instances.
Then again, even if the special effects had been good, it still would've been hard to watch – and maybe even harder. That being said, the scene is being rated based on its realisticness – and when we saw that scene take place in Star Trek: The Next Generation, it didn't hold over.
Doctor Who
If you want to talk about classic shows, Doctor Who is one that takes the cake. But this is mainly because of the intriguing concept, the awesome characters, and of course the storyline.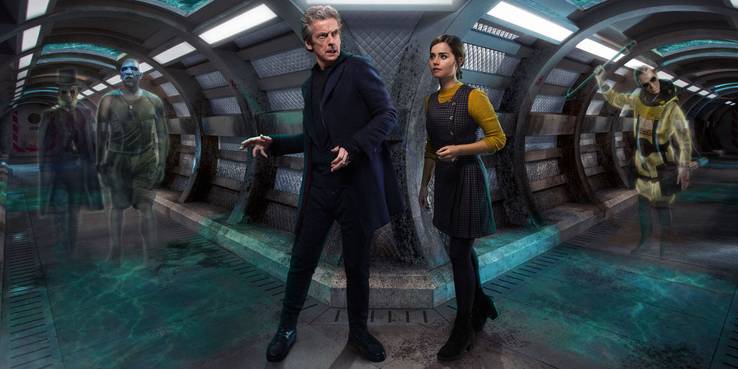 What doesn't make the show exceptional is the CGI effects that could be better, and prosthetics that were iffy at best. Perhaps it's a testament to how good all the other things are that this show has remained the cult classic after all these years.
Buffy the Vampire Slayer
As long as we're on the topic of Sarah Michelle Gellar, let's slide right over into one of her most successful shows, Buffy The Vampire Slayer.
Similar to Charmed, this show was a major classic with a handful of lovely heroines – but there were some CGI moments that distracted us, and not in a good way. This usually took place when monsters appeared on screen – because these "monsters" did not have good graphics, not in the slightest.