Are you in the cloud? With today's technology, people need storage space solutions that allow them versatility and freedom. Cloud storage services provide that solution.  When you are 'in the cloud,' you can access your files from any location, no matter where the original files are stored. This sure beats taking up all of the space on your phone to have these documents with you.
Just a few years ago there were only a handful of cloud storage service providers, but things have greatly changed, and today there are hundreds of different companies to choose from for the service. This can make choosing the best cloud storage a somewhat difficult decision.
We're here to help. Rather than spend endless hours searching, reading and inquiring of the different cloud service providers out there, take a look at the 4 best providers around. You can use any of these cloud services to store information from your phone and still have the versatility that you need. 
Dropbox
Dropbox has certainly taken over the 'cloud,' and if you are looking for reliability, versatility, and user-friendly service, this is one cloud service that should be quickly added to your phone.
Dropbox provides users with 2 free GB of storage, and if you invite a new member who also creates an account, you can receive an additional 250 MB of storage at no cost.
With 265 bit encryption, you can use Dropbox with complete confidence, knowing that your files are secure. You can edit documents, add photos, and work with a group of people, all like you are using one device with Dropbox.
Dropbox is very simple to use, and is designed for capabilities with businesses so the entire team can access files as they are needed. All that you need to do to access your files and download them is visit the Dropbox website. Dropbox supports Android, iPhone, iPad and Blackberry smartphones, as well as Windows, mac and Linux.
If you should have encounter a problem, you can speak with Dropbox by sending a message on their website. There is also a forum available with answers to many of the most common questions and concerns.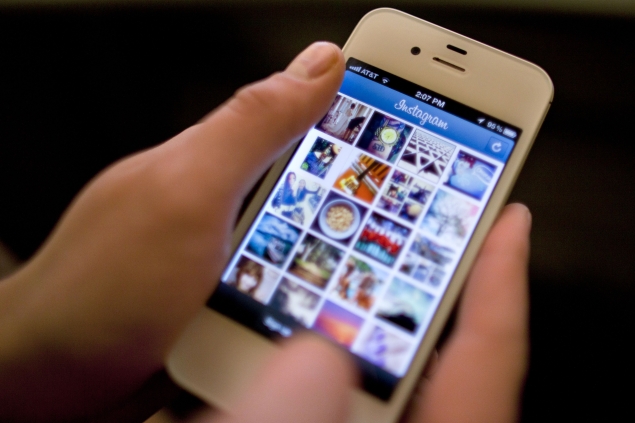 Sugarsync
Another excellent cloud storage is called Sugarsync. This cloud storage provider is available for all smartphones, including iOS and Android.
With Sugarsync, you can synch a few folders or the whole bunch, depending upon your needs. And, it is all 100% secure and private, so you do not have to worry about files getting into the wrong hands.
Sugarsync has one disadvantage, and that is the fact that it isn't free. There are several monthly packages to choose from, however, along with a 30-day free trial.  Get all of your friends to join as well, because you can receive up to 5 GB of additional storage for getting your friends to sign up and join.
You can use Sugarsync on any mobile device or PC.  Automatic backups make life easy, and the ease of use is certainly a plus. New users can get a 30 day trial at no cost, and if you decide to stay, you can receive special prices if you pay for your service on an annual basis.
Sugarsync is safe and secure, so no matter what kind of data you have, you can always ensure that it is safe keeping and never in the wrong hands. You can choose as little as 30 GB of storage, or as much as 500 GB of storage on a monthly basis.
Using Sugarsync is simple and easy. Simply join on the website and you get a download button that will help you access your files. Full instructions are provided.
If you ever encounter a problem or an issue, you will be happy to know that SugarSync has some of the absolute best support in the business. You can reach staff by telephone or by email, and the website also has a number of video tutorials that you can access for instructions and help. Online chat is even available.
JustCloud
JustCloud is compatible with your pc and your mobile phone so you're never without the storage solutions that you need. A free account is available, with unlimited storage capacity available from any device. This is certainly one of the perks of this cloud service.
JustCloud is very easy to use, even for those that have never used a cloud storage before. You can store all kinds of files with JustCloud, including photos, documents, movies and music. You can access these files in just a matter of seconds, and share those files with anyone that you want to share them with.
You can access JustCloud from any device with unlimited storage available. A free account is available, and the rest of the packages are affordable to the budget.   You will never have to worry about hackers getting into your files with JustCloud, as they use the best encryption available.
To access JustCloud, simply download the program, click and create a password. That is all there is to it. JustCloud provides automatic backup features so you can always be sure that your files are backed up, even if you forget.
Help and support is also a highlight of using JustCloud. There are technicians available to help you any time that you might need them, 24 hours per day, 7 days per week.
iDrive
iDrive works for the iPhone, Mac and Windows devices.  With this service, 5 GB of storage space is provided at no cost to users each month. A Pro personal and Pro Business option is also available for a yearly fee.
Using iDrive allows you to backup all of your material from your phone, tablet, computer and more, and use it all on one account. This makes life easy while helping you get more done. iDrive uses 256-bit encryption so that all of your files and data is safe and protected.
Other features include Instagram and Facebook photo backup, activity reports, backup status reports, and iDrive rewind.
If you opt for a business account, the features that you will have access to increases even more. Business features that you receive with iDrive include server data backup, disk image backup, multiple express transfers, and more, in addition to the features you receive with a personal account.
Carbonite
Carbonite is another one of the very best in cloud services. Like most of the other providers listed here in our top 5 section, Carbonite also offers a free trial. Unlike the others, however, you do not have to enter  your credit card information in order to take advantage of that trial offer. This makes it easy to start your trial without worry. Carbonite has been around for more than 10 years, and they are very confident in their cloud storage solutions.
Carbonite is one of the longest running  backup systems around, with their development beginning in 2005. They have helped billions of people back up their files, and currently rank in the top 10 IT service companies in New England. They have also won numerous awards for their service.
Automatic backup is one feature of Carbonite. This feature ensures that your files aren't lost simply because you forgot to back them up. There is an easy-to-use dashboard that allows you to choose the services that you want to use, along with a restore and recovery wizard.
There are several different packages to choose from with Carbonite. This includes the small business packages, which offer either 250 GB or 500 GB of storage. Carbonite uses great encryption as well.
If you are worried about ease of use, Carbonite has your needs covered. It is one of the easiest systems around, designed for small businesses and those who do not want complex technology in their hands. Simply download a file and you are ready to start backing up your files in a matter of minutes.
Support is available from Carbonite whenever you need it. They offer live chat, email support, and telephone support, so you are always free to choose the way you want to contact someone on the support team.
Final Thoughts
There you have it: the 5 best cloud service providers that you can trust to  back up your data. Although there are many others out there, none of them can provide you with the same quality service, speed, and expectations as those listed above. These companies have made it to the top list for a reason, and there is no doubt they will serve your needs well.  When you are ready to back up your files, make sure that you choose one of these top contenders and get what you really need. If you are undecided, not to worry. You can take them all on a test drive thanks to their free trial offers. If it isn't right for you, switch to the next one until you find what works for your needs. As long as you have the cloud, you have the world in your hands.